Should Could – Kelas 4 SD – Note 2
UNIT 2
VOCABULARY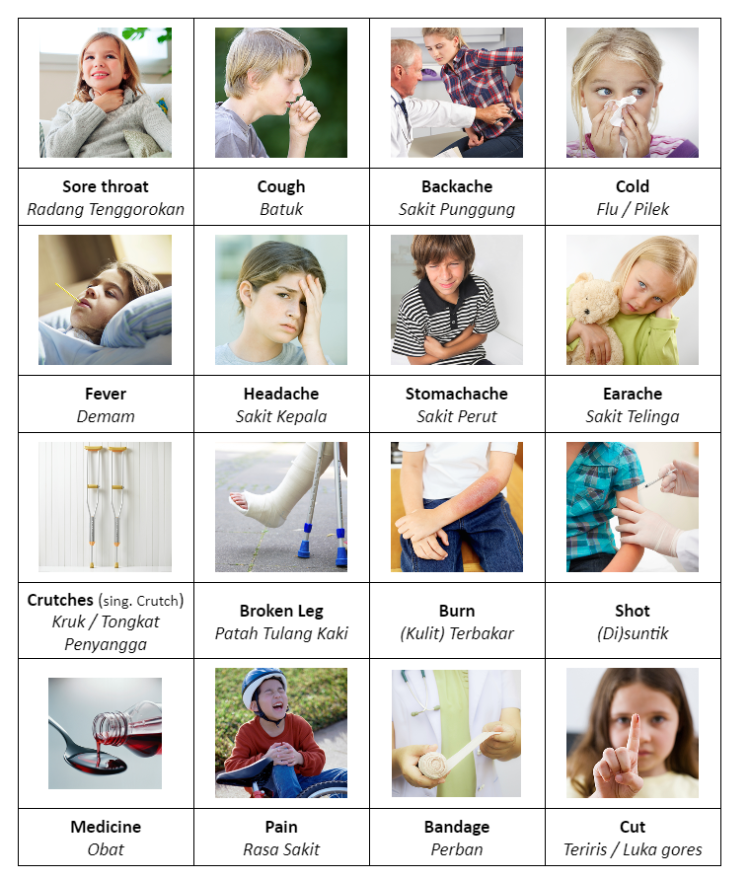 SHOULD – SHOULDN'T
Should digunakan untuk memberi nasihat. 
Should memiliki arti literal "seharusnya"
Yang diberi nasihat bebas untuk melakukan atau tidak melakukannya.
Positive

You

should

go to bed early.

Negative

You shouldn't play video games all the time.

Interrogative with WH-

What should I do?
Where should I go?
Shouldn't = should not

Setelah kata should menggunakan verb infinitive (verb 1)
e.g.
should play not should plays
should cook not should cooking
should go not

should went
COULD – COULDN'T
Could merupakan bentuk lampau (past tense / verb 2) dari can. 
e.g.
The bird couldn't fly before. Now it can fly 
Positive

She

could

bend her back nicely 

Negative

He couldn't swim very well

Interrogative 
Could

you type with both hands?

✔ Yes, I

could

🗶 No, I couldn't
Couldn't = could not

Setelah kata could menggunakan verb infinitive (verb 1)
e.g.


could play

not could plays
could cook not could cooking
could go not

could went